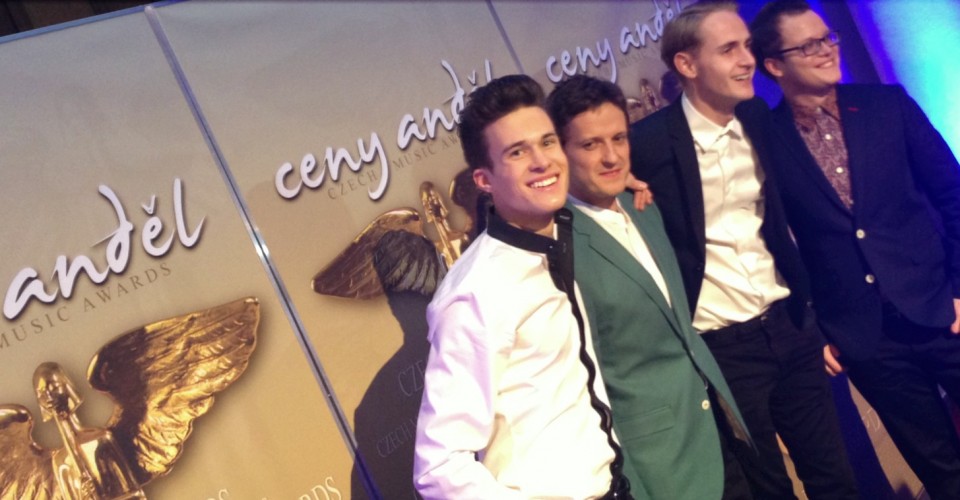 "Czech Music Awards". What a promising name! Does it mean that they want to make it international?
I wish you could see Albert´s mother that night. If my girlfriend looks like that at her age, I will go marry her tomorrow…
Vojta The Driver
Would you like to see more? Click on the photo…

Andělé konečně nastoupili k tomu, aby měli smysl

Letošní nominace, ve kterých se povedlo nakombinovat totální poprockový mainstream včele s Kryštofem, vedle talentovaných A Banquet nebo …

Gratuluju

@charliestraight

! Mám radost za vás. Album roku určitě získáte příště

Hudební ceny Anděl 2012: Andělé objevili Zrní. Cenám vévodil Kryštof

Vystoupila mimo jiné zpěvačka Lucie Bílá, kapela A Banquet, Vojtěch Dyk a jeho B Side Band, Aneta Langerová nebo Charlie Straight. autor:…

Andělé za rok 2012 jsou rozdáni. Zvítězili Dyk, Langerová nebo Kryštof

Objevem roku se pak stala kapela Zrní, za nejlepší skladbu byli oceněni Charlie Straight. Cenu za celoživotní přínos si odnesl legendární…

Anděl 2012: dvě hlavní ceny pro Kryštof, uspěli i Zrní a Boris Carloff

Charlie Straight uspěli s písní Coco v kategorii skladba roku. Jaromír Nohavica prodal nejvíce desek svého loňského počinu Tak mě tu máš….